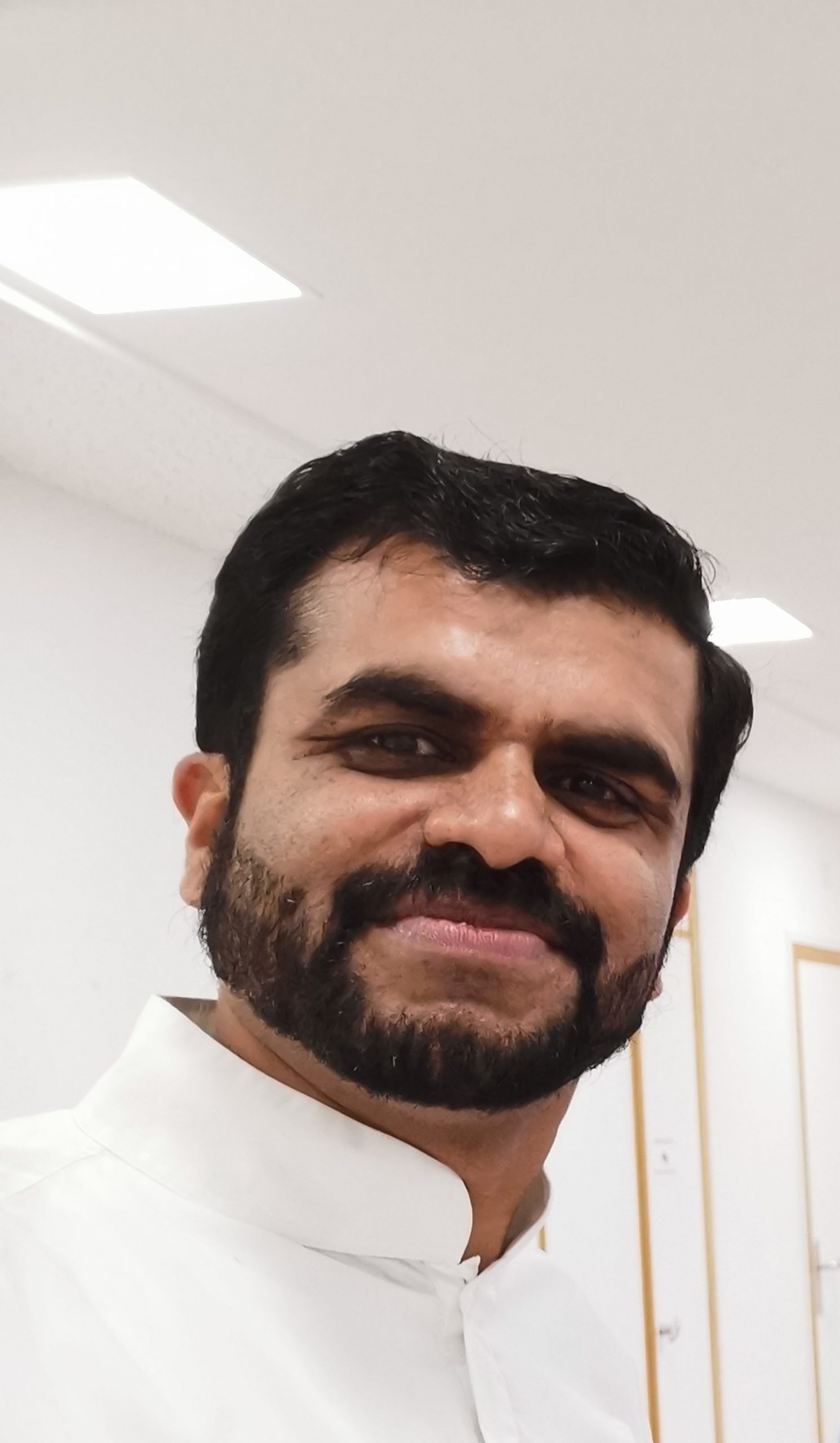 Jayaprakash
Origin :
MahaShakthi GnanaAcharya from Universal Peace Foundation, India.
Responsibility:
Responsible for Universal Peace Foundation – Europe Yogic practioner since 2002.
Initiating people as Kundalini Wisdom Teacher into Shakti path since 2009.
Position:
Teaching Yoga since 2008 in Frankfurt, Berlin, Munich and Ingolstadt .
Experience:
A freelance  engineer with 10+ years experience in German Industry.
Biography:
Jayaprakash – Engineer by profession has immense experience in energy healing and has 18 years experience teaching yoga and meditation. A Paranjothi Nadi reader also receives message from the Master