Welcome to Universal Peace Foundation - Europe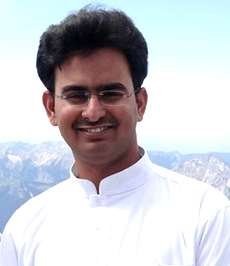 UPF is a Gnana Yoga School which offers the Kundalini MahaShakthi Yogam.This is a Meditation oriented path centred around Kundalini so that an individual could fulfill their own lifes potential ,find their inner peace and develop their consciousness. The possibility of transformation that is offered with Kundalini Meditation is not just psychological but also provides physical health through balance of 5 principle elements in the body(earth, water,fire,air and space).
Vision of UPF Europe is to bring the possibility of the ancient Indian technique of Meditation to the modern scientific minds.
Health Values
Yoga teaches us, literally, how to master our minds and bodies in a organic way. Physical and psychological Health are basic gifts of regular yoga practise. Mastery of breath gives mastery of life , space and time
Meditation Teacher Training
The Gnanapeedam is located in Thirumurthi Hills in course of Western Ghats. Thirumurthi Hills is highly praised for its spiritual abundance with prevalent of the divine vibration of so many Rishis. It is also referred as "ThenKailayam (South Kailash)" in the ancient literatures.
About 100 Kms from the Coimbatore Railway station. About 18 Kms from the Udumalapet. The Gnanapeedam is open from 5.00 AM to 9.00 PM everyday.
Read more ::